EASY TO CLEAN POOL SAFE FENCING PANEL IS HERE

CONTACT US TODAY
1300 332 688
WE ARE THE MARKET LEADER WHEN IT COMES TO PERFORATED POOL SAFE FENCING, CHOOSE POOL PERF
Introducing Pool Perf. We manufacture custom-made aluminium perforated pool safe pool fencing and decorative pool fencing that has been tested to Australian standards and complies with Council swimming pool regulations AS1926.1.
Change your view with a perforated pool fencing design for privacy or choose our Pure Perf plain screen, both not only allow fantastic breezes but are also super easy to clean.
Explore why we are the market leaders in premium perf pool privacy screens and laser cut pool fence panel products. Look no further if you are looking for pool privacy ideas or a beautiful clear perf pool mesh fencing solution, then Pool Perf is perfect for you. Our exclusive Pure Perf 63% open area pattern offers the best view and most airflow on the market of ANY perforated pool fence.
Imagine enjoying your pool views all year round without the hassle of cleaning, and when it gets a bit dusty just hose it off.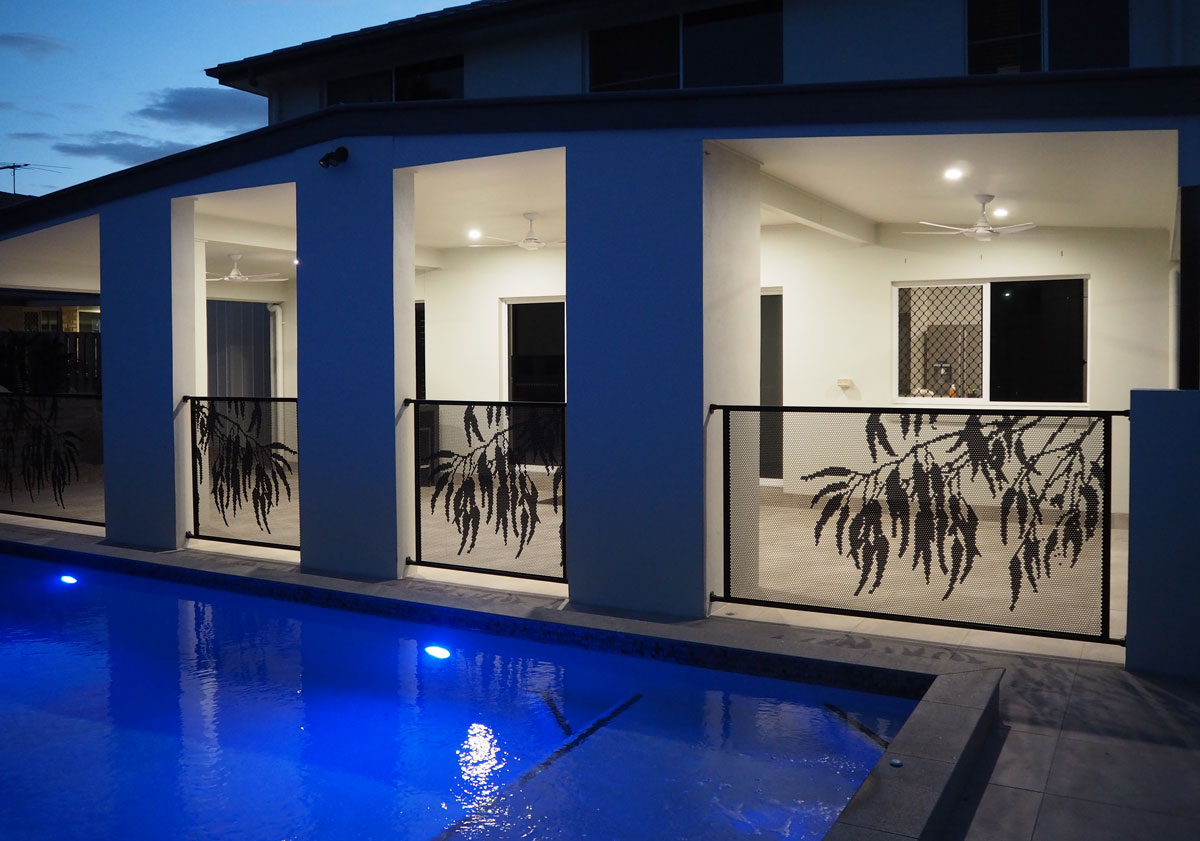 EXCLUSIVE PREMIUM PERF SAFE FENCING SOLUTIONS THAT MEET AND EXCEED AS1926.1 STANDARDS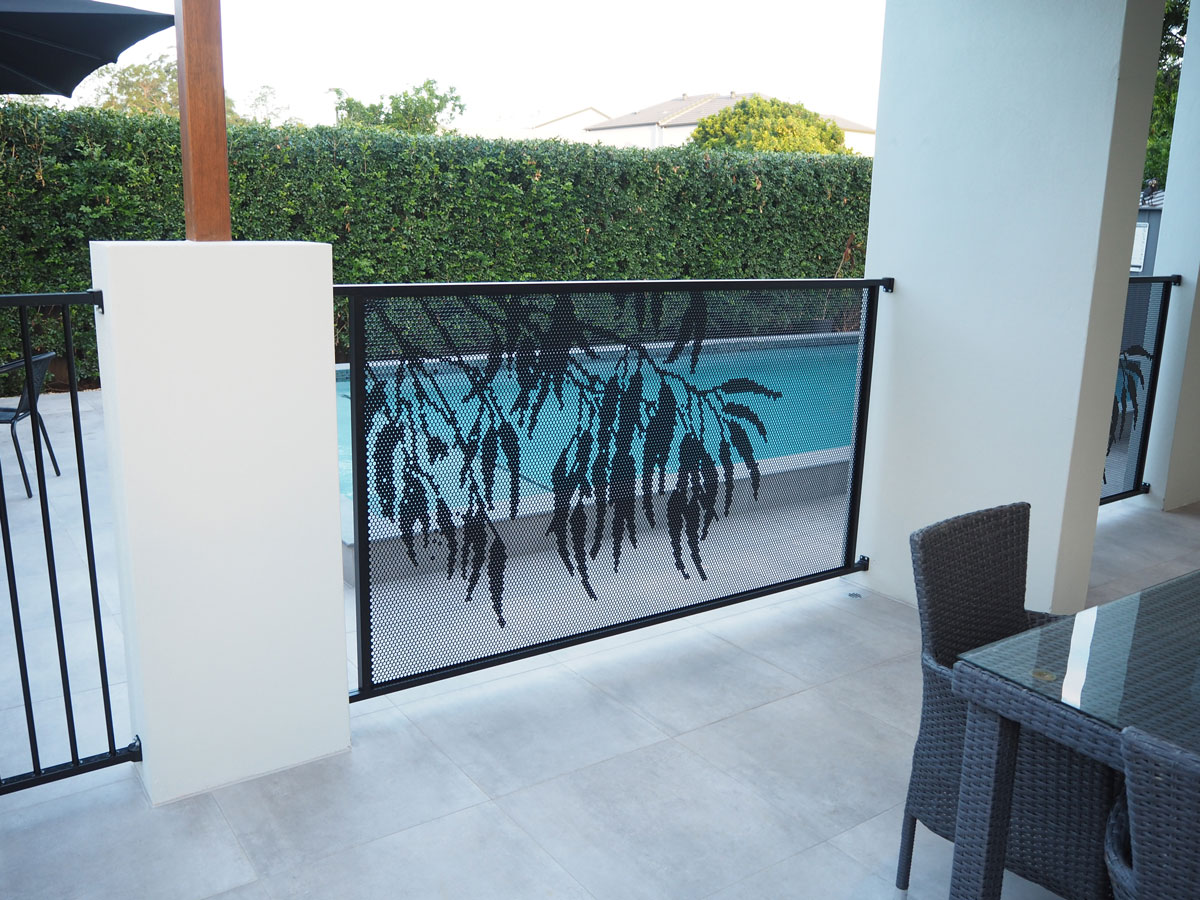 CORROSION RESISTANT POOL PERF FENCE PANELS
It would not be Pool Perf if it wasn't made from strong super durable corrosion resistant 5052 H32 marine grade aluminium. And it would not have the reputation for quality if we didn't powder coat our panels in our own Dulux accredited powder coating facility.
Don't accept any substitutes! We are the market leaders in perforated fencing, our pool fence panels are made to withstand the harshest environments. We proudly make to measure in Australia to a massive 3000mm long. Combined with our state of the art edge-rounding, pre-treatment and powder coating we make perf mesh fencing to stand the test of time.
If you want pool fence mesh, laser cut pool fence or pool privacy fence you can be assured it will last for years to come. Choose the original Pool Perf pool fence and join thousands of happy customers enjoying their pools without glass regrets.
WHAT MAKES A POOL PERF DECORATIVE FENCE?
Exclusive Australian Made Pool Safe Extrusion Frame
Marine Grade 5052 not standard 5005-grade Aluminium
Tested and passed in a Nata Certified Lab for Australian Standards for Pool Fencing AS1926.1 covers all Councils
Can be installed with standard pool fence brackets
Option of our simple to install exclusive channel fit system
Made with pride exclusively by Decoview Pty Ltd
Panels are punched with our "Perf Safe" punch pattern
Pool Perf panels can be made to a huge 3000mm span
State of the art edge round prep, it is the minor details that ensure our fence products last.
Any design can be made into your beautiful pool fence panel
Any design or silhouette can be made into beautiful Pool Perf, just send us an idea of decorative fence and we can make your concept a reality and you will have the best looking Perf Safe fencing on the block.
Use your imagination and let us bring your designs to life to be enjoyed around your poolside. This is your opportunity to get creative in your amazing space, we love seeing peoples dream backyards come to life using our products.
Whether you are looking at having the safest fence possible four pool or need a design that makes a statement then without a doubt perf fencing is indeed the best choice.
When your pool fence mesh panels are delivered you can have them installed in no time. The Pool Perf pool safe fencing system, utilises standard industry brackets that simply bolt to your post or wall. Or use our exclusive channel fit system that is designed for an easy one person installation, the hardsest part is installing the posts and even the we have instructions to help you along the way, too easy.
Rest assured our fencing products have been tested in a Nata Certified lab to make sure the perforated pool fencing panels comply to local Council regulations for pool safe fencing. Our pool fence panels are made by punching holes no larger than 10 diametre to ensure they cannot be climbed above all safety is at the forefront of our products.
Contact us today to discuss your next pure perf or decorative pool fence requirements. See why our system is becoming the most popular pool fence in Australia we would love to get your project consultation started straightaway.
Pool Perf VS Glass Fencing
Everyone wants to enjoy the confirms of their pool without the frustration of constantly cleaning and polishing glass panels only to have them dirty the next! With Pool Perf clever design system, you'll never have to clean glass pool fences again. Simply hose it off and you're done, it's as easy as that..
|   | PoolPerf | Glass Fence |
| --- | --- | --- |
| Feel The Breeze | ✔ | ✖ |
| Smash Proof | ✔ | ✖ |
| Transparent When Dirty | ✔ | ✖ |
| Australian Made | ✔ | Company Dependent |
| No Cleaning | ✔ | ✖ |
| Privacy | ✔ | ✖ |
| Easy DIY install | ✔ | ✖ |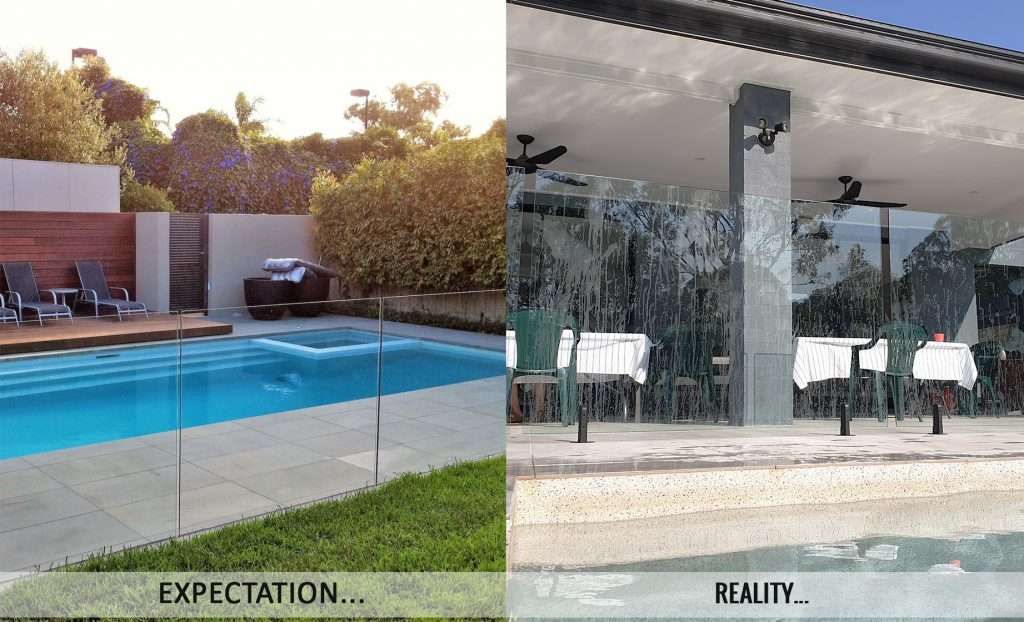 WE HAVE TRADE PARTNER INSTALLERS NATIONWIDE. CONTACT US TODAY TO FIND YOUR NEAREST POOL PERF TRADE PARTNER TODAY
SO EASY INSTALL!
IT IS NO WONDER ALL GOOD FENCE BUILDERS LOVE INSTALLING IT.
Ask your Pool Builder or Fence contractor to contact us about your Pool Fence.
All orders come with full instruction manuals for installation and assembly.
The Pool Perf Channel Fit System is as easy as it gets when installing pool fencing. Simply screw the channel to posts and slide the panel in.
If you want to match existing flat top fencing we have our Fish Mouth bracket system that will work with any old flat top jail bar fence.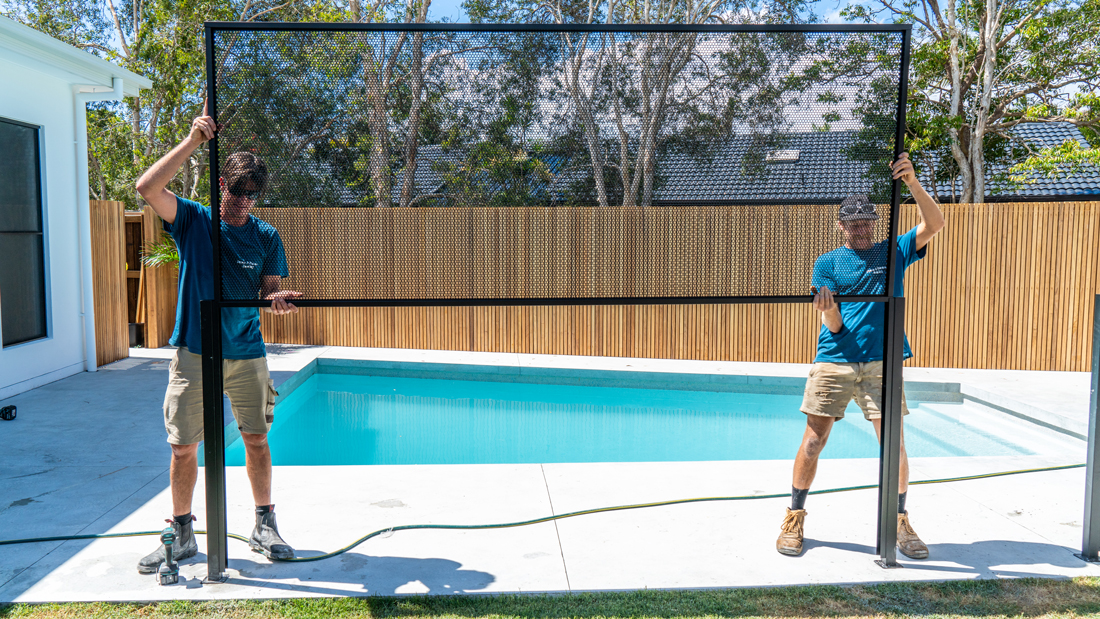 CHECK OUT OUR RANGE IF STANDARD DESIGNS OR LET US CREATE ONE FOR YOU.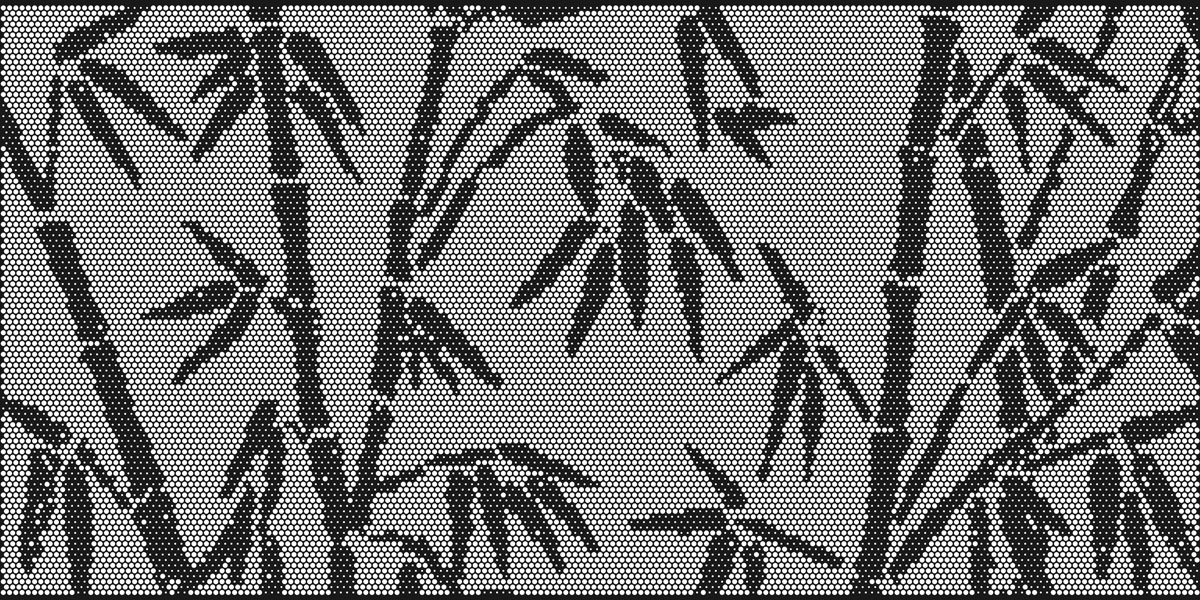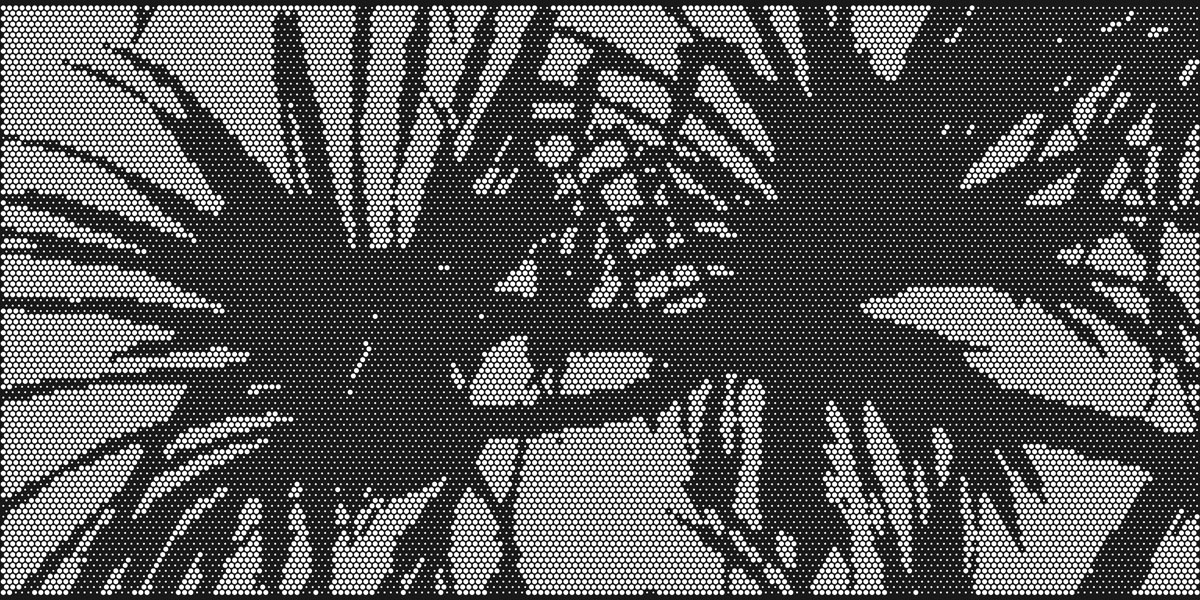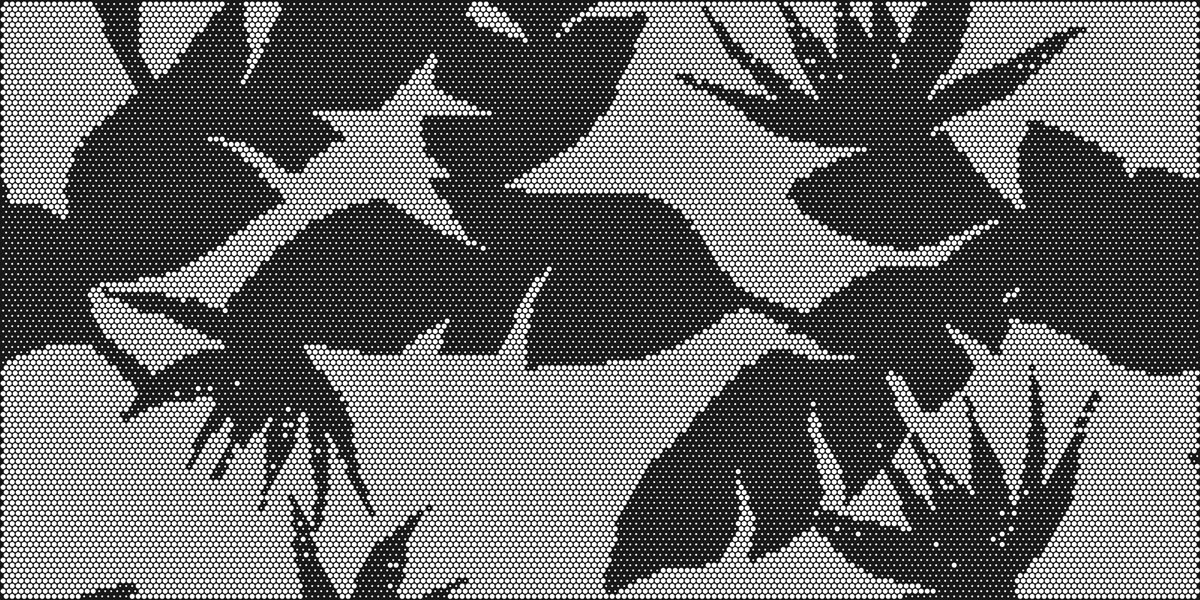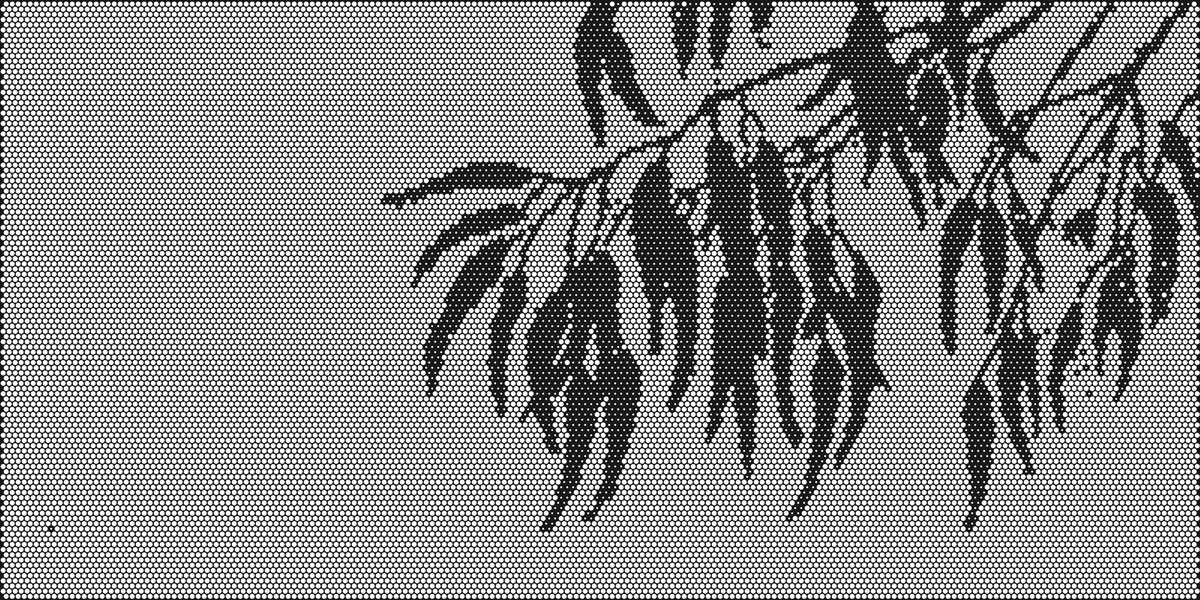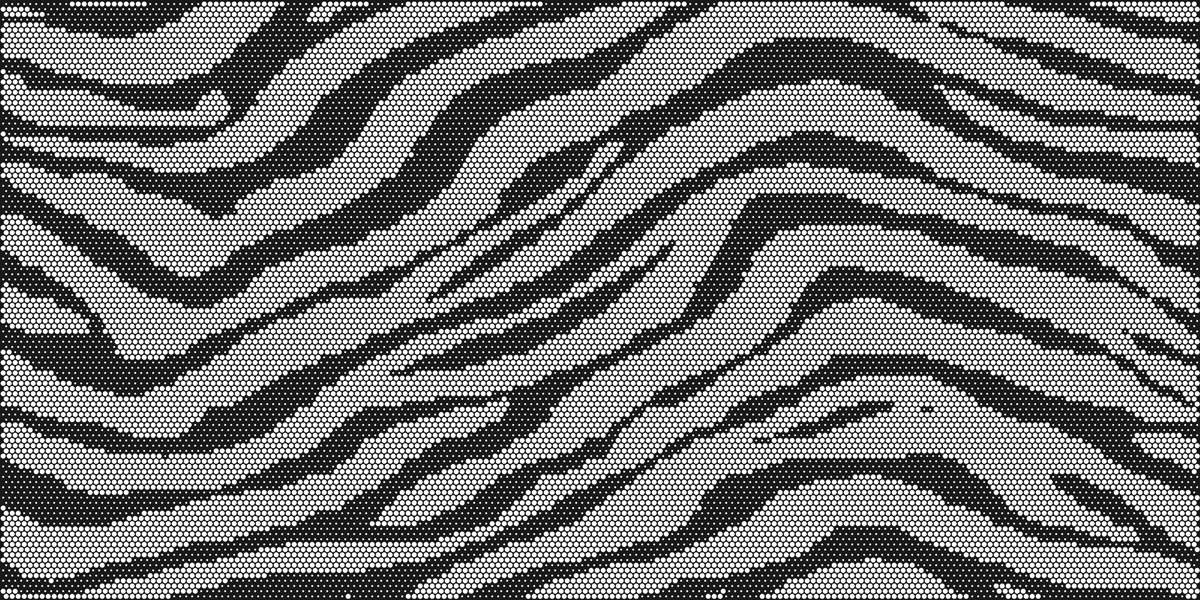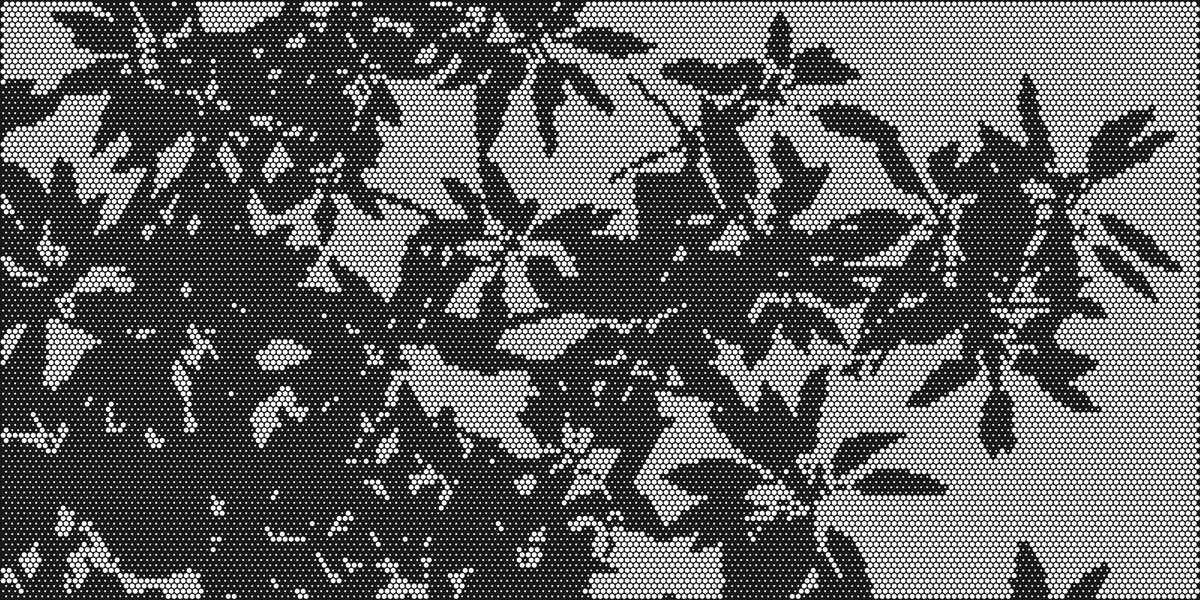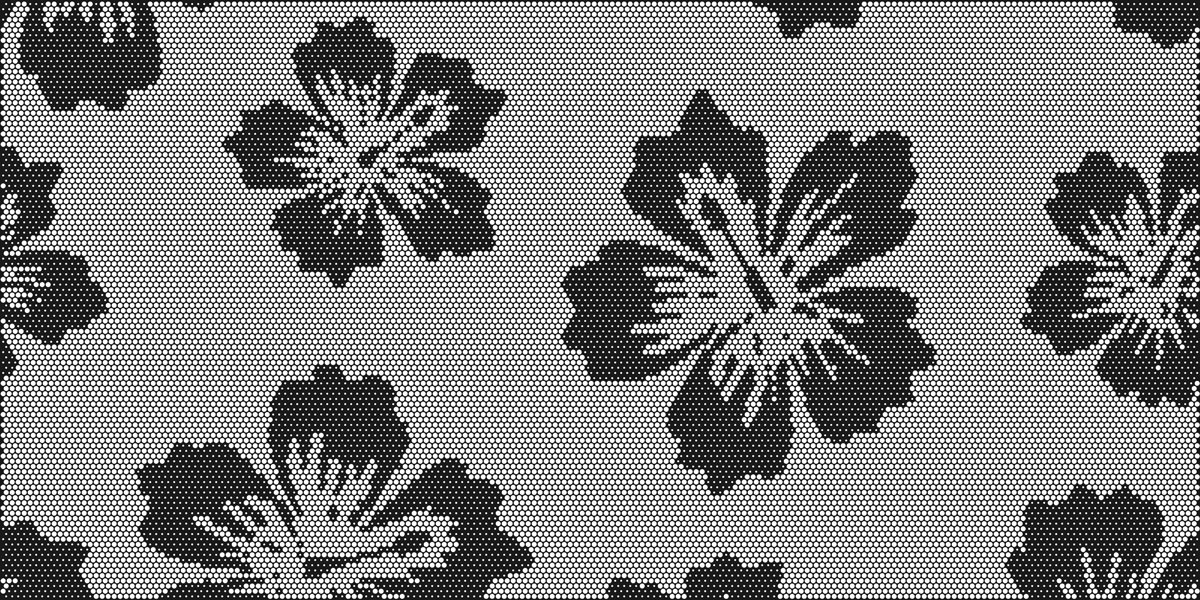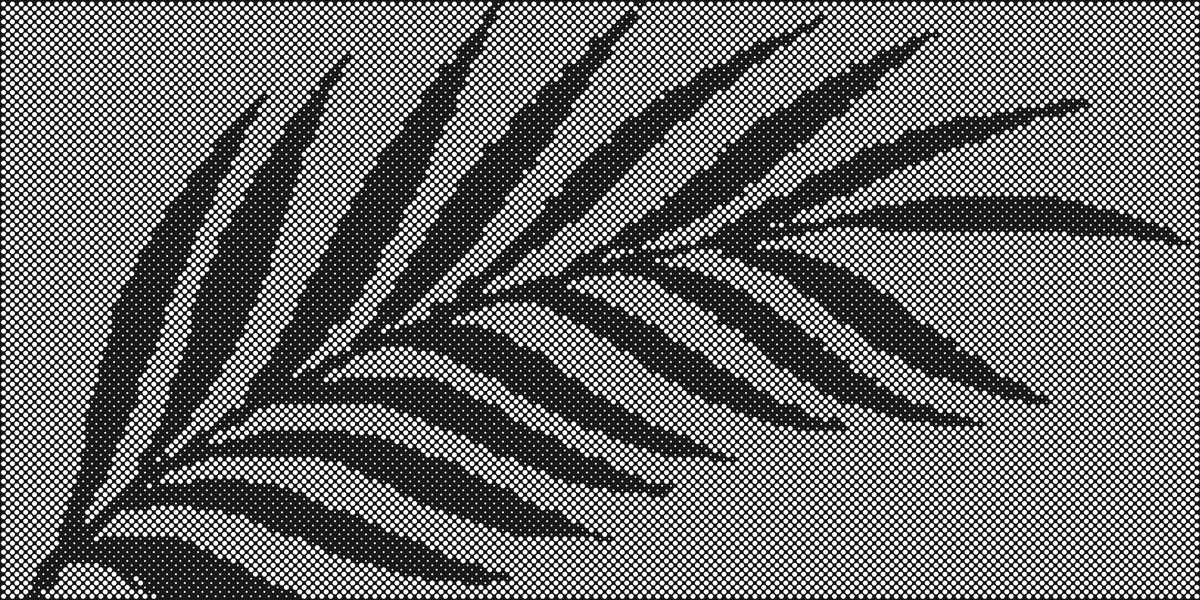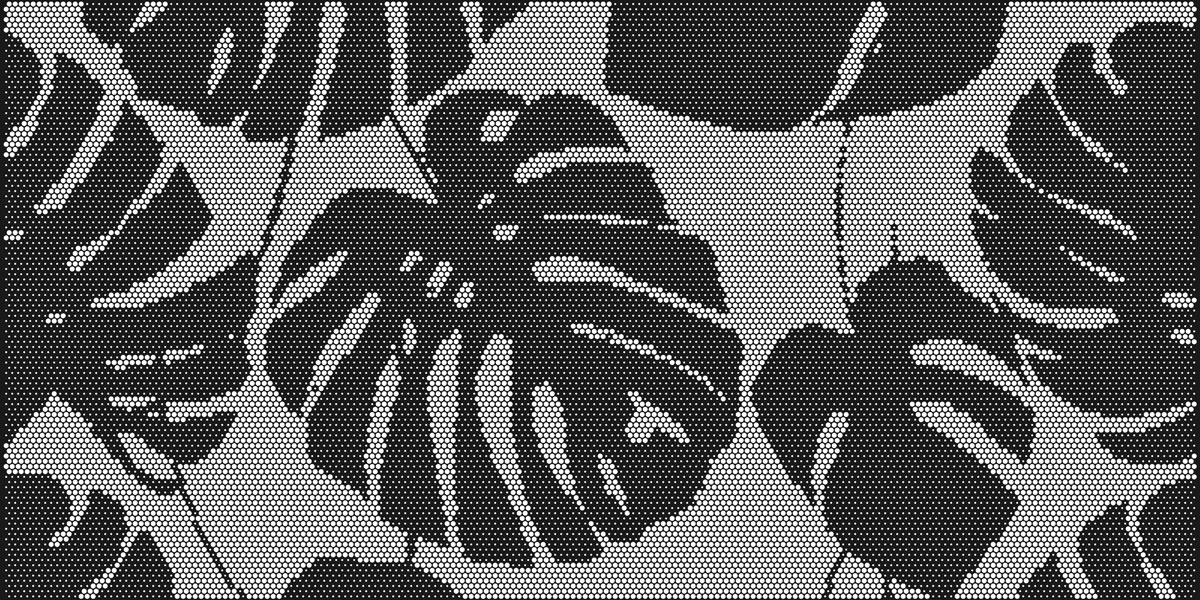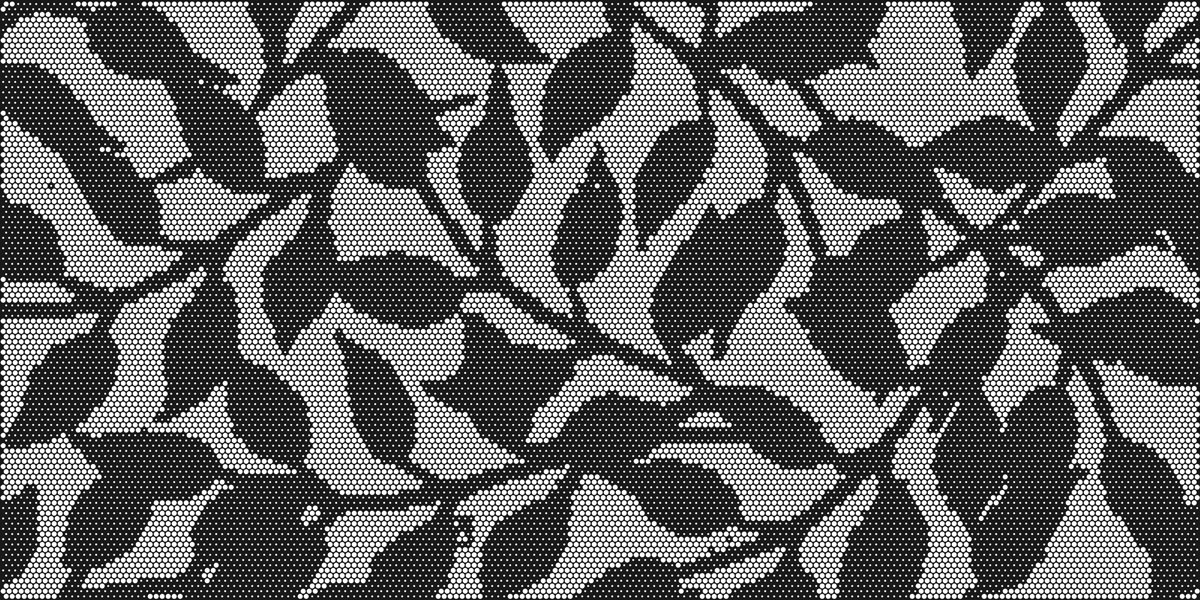 Absolutely fabulous quality product…delighted with the results and how great it looks around our pool. Order process was simple and efficient and the product arrived extremely well packed and was exactly as we ordered. You definitely get what you pay for.
How much does it cost?
As we make to measure and offer DIY and Trade Partner installation services the cost of pool fencing does change depending on your project complexity. if you want a price for DIY simlply email us sales@poolperf.com.au If it is just Pure Perf you need you can use our Price Calculator.
If you want a Trade Partner to quote please contact us and we can put you in touch with the perect Trade Partner for you project. And always feel free to contact us on 1300 332 688 to discuss your needs.
Do you ship Australia Wide?
We ship pool fencing Australia wide and we have Pool Perf installed from Broome to Bendigo. Our packaging is second to none to ensure it gets to you in one piece and you will be enjoying your new fence in no time at all.
Is it Australian Made?
We proudly manufacture in Australia, there is no subsiture for our quality. We want you to enjoy your pool fence for decades to come. We know every process from raw material so you have piece of mind thatyour investment will last.
What Colours are available?
As a mater of fact we have more than 200 colours available in our in-house powder coating facility however our most popular range is the Textura Colorbond selection. Our Matt finish means resistance to scratching and finger marks on your pool fence.
Can panels be custom made to measure?
We manufcature every pool fence panel in Australia to your specifications as a matter of fact our largest panel size is 3000mm long x 1500mm wide. We also manufacture transition panels, raked pool fence panels and odd cut out sizes. Talk to our Team today to work on your pool fence compliance solutions.
What are you waiting for?